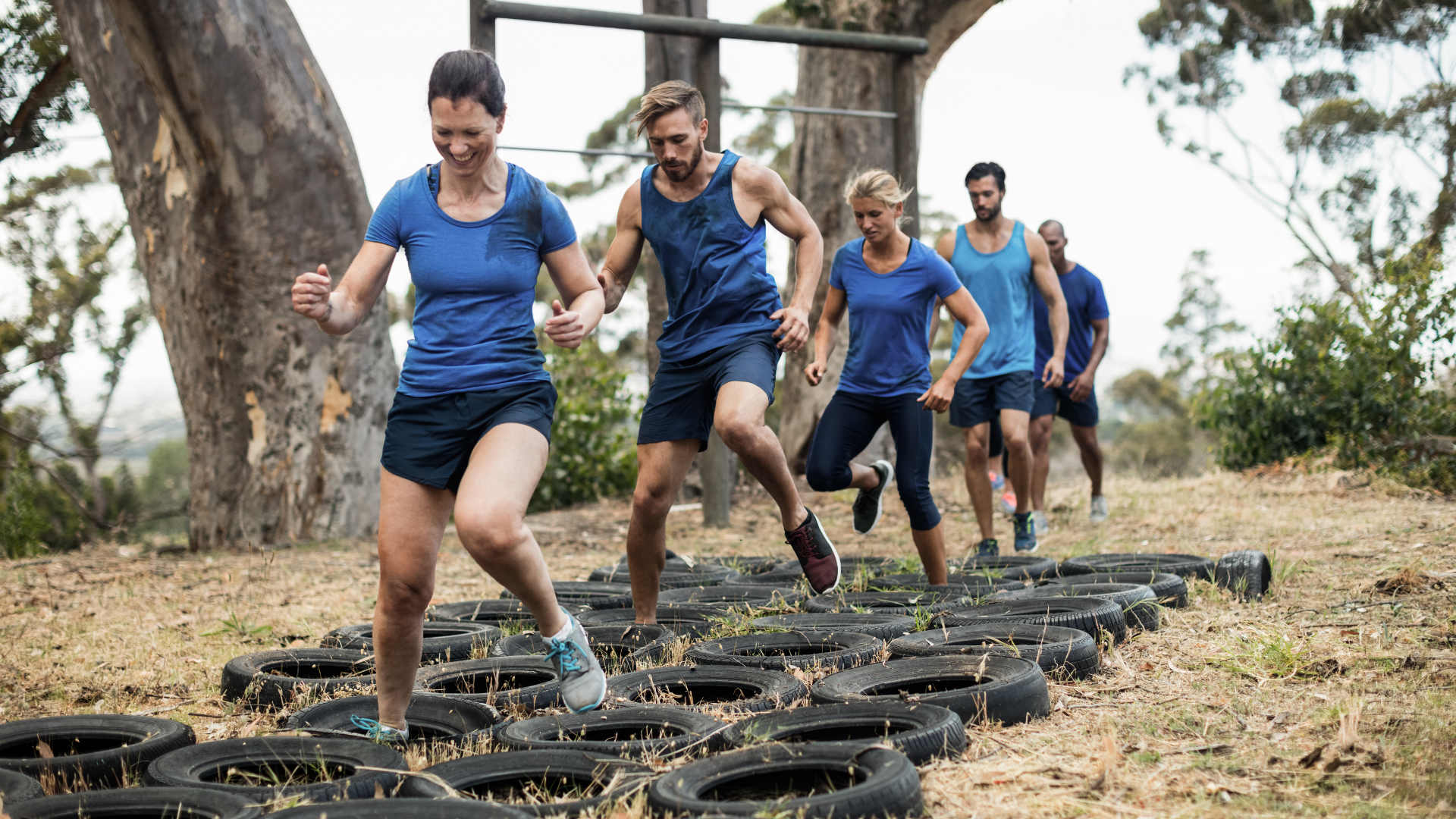 September - October
Fall Wednesday Sessions
Time: 8:30 AM EST
Dates: September 22nd, 29th and October 6th, 13th, 20th, 27th
Let's Take Your HR Skillset to the Next Level!
DCSI is excited to introduce our latest training series, focused on quickly getting participants up to speed on "all things HR". 
HR Boot Camp runs on a six-week basis, and is comprised of six virtual sessions focusing on HR knowledge that a workplace HR representative – regardless of title –  should be competent in to ensure organizational compliance, protect employees and support best employment practices.
WEEK 1:    HR Compliance & Employment Law
Boot Camp will begin with a "Weigh-In", with each participant completing an assessment of current HR knowledge.  The session will then focus on defining the role of HR in the workplace, with attendees working through scenarios to discuss such compliance topics as
EEOC and anti-discrimination laws
Prevention of harassment in the workplace
Accommodating disabilities and leaves of absence
WEEK 2:  Compensation Practices
This segment includes a short discussion on the history of the Fair Labor Standards Act, and its impact on today's workplace. Administering such Wage & Hour policies as overtime, exempt status, travel pay, breaks and meals, and more are an essential knowledge set for organizational leaders.
The impact of Wage & Hour laws in the workplace
Properly paying exempt and non-exempt employees
Best practices for setting a compensation structure
WEEK 3:   Recruiting, Training & Hiring
Attendees will spend Week 3 in an interactive session focused on identifying a talent pool and creating an effective interview strategy.  In addition, the group will focus on best practices in hiring and onboarding new team members to ensure long-term success.
Best practices in recruiting and identifying a talent pool
Laws related to interviewing & hiring
Mock interviews and creation of practical interview guides based on behavioral interview questions
WEEK 4:  Performance Management
In this session, we discuss best practices for Performance Management.  Participants will become proficient in providing coaching and feedback, and master the four parts of the performance cycle.  Topics include
Employee feedback as a management tool
Setting clear goals and expectations
Hands-on performance management activities
WEEK 5:  Investigations & Terminations
Become skilled at investigating employee issues, safety challenges and policy violations.  In this session, we will develop solid practices with
Proper steps for employee and workplace investigations
The value of solid documentation
Employee discipline and termination
WEEK 6:   Culture & Diversity
Today's leaders not only values diversity in the workplace, but is skilled in embracing the unique backgrounds of each employee to build a dynamic and effective team.  In Week 6, we will focus on
Defining diversity in the workplace
Creating an environment of inclusion regardless of generational, racial, cultural, gender and ability differences
Exploring the concept of "Unconscious Bias" and communicating as an engaged leader
Boot Camp will begin with a "Weigh In", to determine the areas each attendee would like to focus on.  Each session will be lead by a Trainer to facilitate discussion, educate on tactics and put the skills into real-life scenarios for participants to apply what they have learned.
The 6-week camp will close with a focus on the importance of culture and diversity to build successful teams, creating an environment of inclusion.
Eligible for 9 SHRM/HRCI credits
Space is Limited! ACT NOW!
September-October Sessions
Fall Wednesday Sessions
Time: 8:30 AM EST
Dates: September 22nd, 29th and October 6th, 13th, 20th, 27th